Now its the time for tracking trains in India.
You probably already know that you can find the schedule or route of any train run by Indian Railways on this
website
. Its easy to find almost all the details about the schedule of a train,like arrival time at any station, any delay etc.
You just need to enter the train number or name of train to get all these details.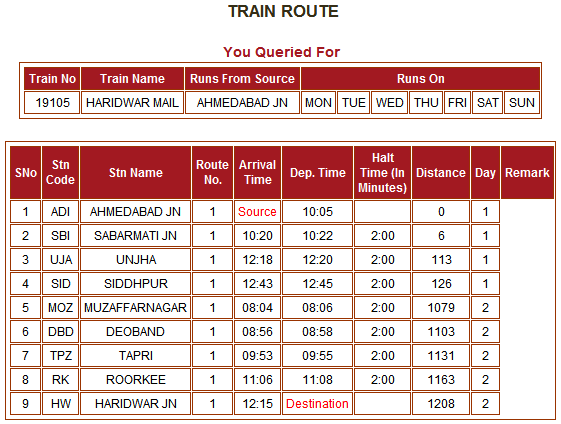 Its great to be able to find the route and schedule of a Train. But now youcan track the exact location of a Train in real time. That is, you can find out where exactly a specified train is at this time.
The new Indian Train Enquiry website
provides the exact location if a train in real time. And there is no need to remember the name or number oftrain to trace the train in real time. You just need to enter the name of source station, destination station or both and you will get a list of trains running on that route. You can then select the appropriate train to find out its location in real time.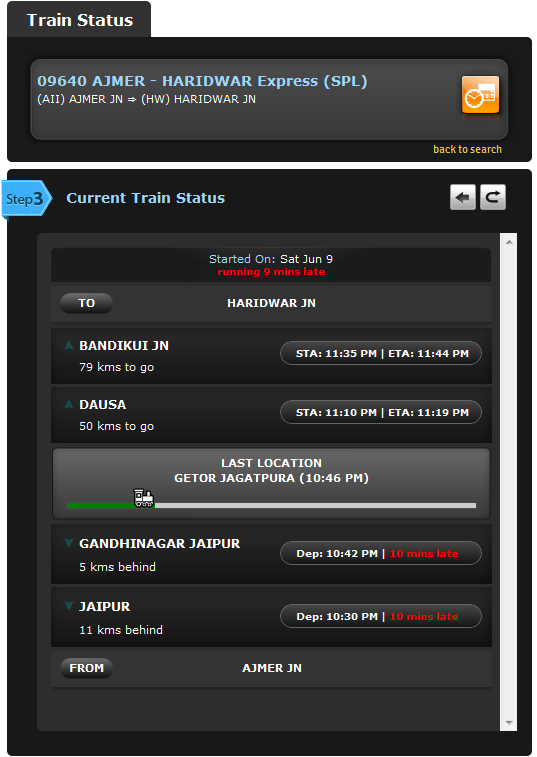 For example, in theimage above, you can see the exact location of Ajmer Haridwar Express train at the time of writing this post. You can also see how far is it from the next station and when it will reach there.
The tool works great and is very accurate. The only issue with it is thatthere is no mobile version of this toolyet which makes itvery difficult to track the location of train in India on the go. But I am sure that Indian Railways authorities are aware of the issue and the mobile version of this train tracking tool will be released soon.
Mobile users better use
this site
until Railway released mobile version:-)