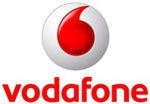 Here we are, with a free working Internet trick, this trick submitted by my college friend, He is working on a vodafone BPO center and got this from a secret source, He called me told this, At 1st I took it casually but when he proved that its really working, I got shocked. Anyway let me share you the trick.
1st of all you need to have atleast 4 RS. balance in your vodafone sim, then send a sms here - >
"
Offer2GBLMN
" to
55300
[without quotes]
Now configure this following settings ----->
APN: www
proxy: 10.10.1.100
Port: 8080 or 8081
Now try to open google.com, if it opens that means you will get the free 2 GB pack free. But at 1st you 1 Rupee will be deducted, That is why I mentioned that you must have 4 RS. balance in your account, Rs 3 will be taken for sending the message, then 1 rupee for browsing google, when your balance will be ZERO , you will be able to surf the internet upto 2 GB free, but don't recharge after that, because yourbalance might be deducted.
So Enjoy this :)
Its 100 % working, as I saw it with my own eyes.:-)